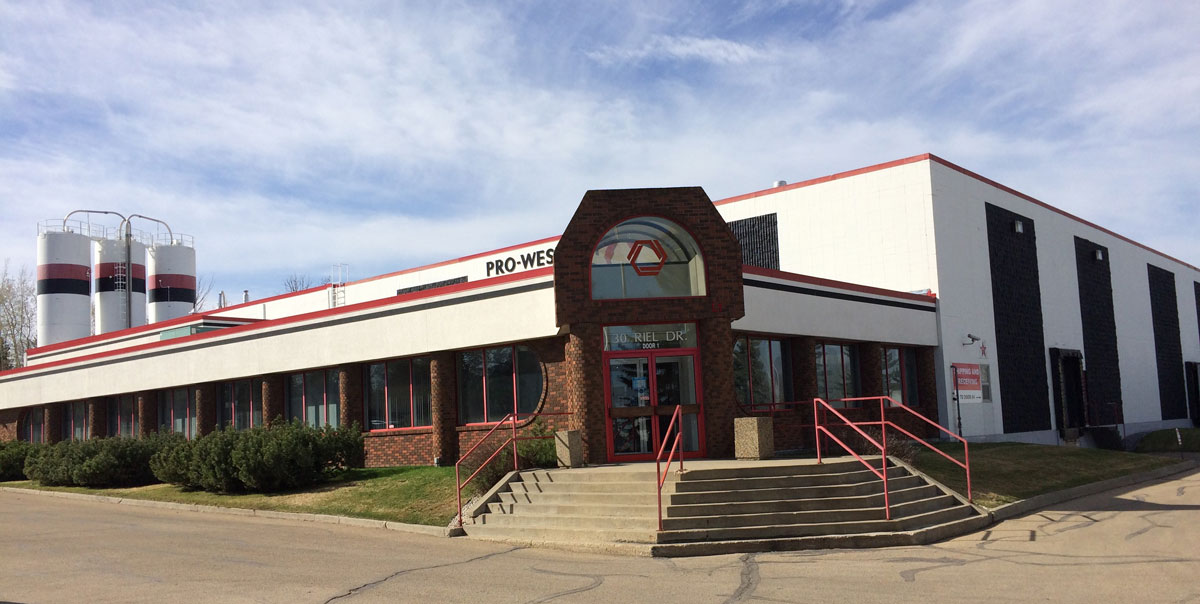 Our Story
Pro-Western Plastics Ltd. was incorporated in 1969 as a plastic injection molding company. Our product line consists of packaging containers of numerous sizes for various end uses. As today's leader in the development of new packaging designs, we are meeting the changing dynamics of the container industry and requirements of our customers.

Currently our facility has 145,000 square feet of operation. The plant sits on 10 acres of land, which allows for future expansion and includes a complete rail siding system. Our modern facility is comprised of high-speed "state of the art" injection molding equipment and toolage, complete with a full in-house machine shop with appropriately qualified staff. We maintain very high standards and continually improve our product lines for product field performance. We are AIB Certified with a superior rating and are IMS compliant.
A complete in-house graphics department enables us to provide professional graphic services for our customers. We offer everything from a total design program to simple corrections and changes in a very fast and cost effective manner.
Pro-Western Plastics' distribution system is continually expanding. We now have locations in St. Albert, Edmonton, Vancouver, Toronto, Los Angeles, San Francisco, Minneapolis, Portland, and Seattle to service our customers needs.
Our customer service and sales team coupled with the manufacturing, printing, warehousing and shipping departments, are dedicated to providing quality products and services to meet our customers requirements in today's demanding marketplace.
On March 31, 2023 Berry Global announced an agreement to acquire Pro-Western Plastics Limited. The Berry Global purchase will enhance our ability to service your rigid plastic pail requirements with product line extensions, additional facilities, and innovation focused on sustainability. The collective resources of our organization will continue to operate with a strong focus on operational excellence and safety, superior customer service, and the delivery of the highest quality products in the market.