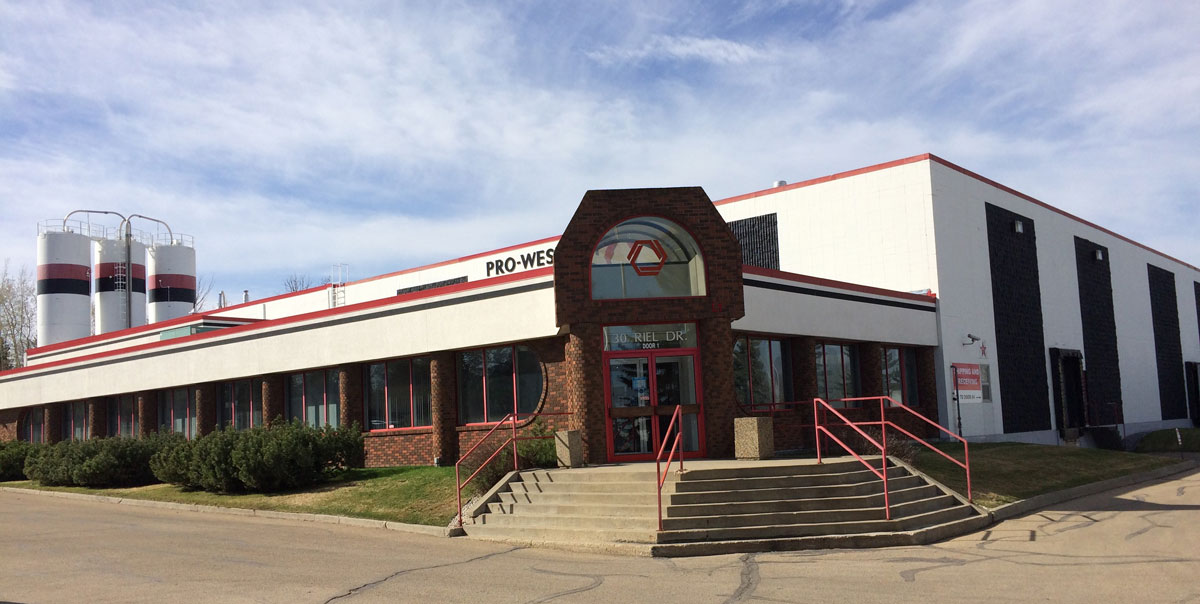 Our Story
Pro-Western Plastics Ltd. is a privately owned Canadian manufacturing company incorporated in 1969, with production beginning the same year.
Our modern facility is fully equipped with "State of the Art" injection molding equipment and toolage. Continuous upgrading ensures up-to-date packaging technology standards are met and exceeded. This has made us a leader in plastic molding technology. Quality Control is a commitment from our entire organization.
Our in-house graphics department uses current computer technology that is fully compatible with the graphics industry standard. The printing capability is 4-colour dry-offset printing on 4 production lines.
Currently our facility has just under 150,000 square feet of operation. The plant sits on 10 acres of land, which allows for future expansion and includes a complete rail siding system.
Warehousing needs are met with 87,529 sq. ft. of warehouse space, allowing us to stock customer product and provide fast, efficient service to all of our regular clients.
Our customers are serviced throughout Western Canada and the United States from our sales offices. Distributors are located throughout the various regions providing additional market coverage.
Total customer service is highlighted at Pro-Western Plastics to provide fast, efficient control of our products from manufacturing, printing, warehousing, and shipping to you, our valued customer.